I'm going to throw down two places today because one of these places I ate at was actually a while back so I'm playing catch up.
First one is non other than Hero Burger. Definitely not the best place to get a burger but they do throw on some insane deals from time to time (They usually have a free hero burger combo about once or twice a year). Keep checking back and I'll make sure to through up some coupons in the future.
The owner was pretty nice and chill. He definitely didn't seem like he cared about about his job. He was talking on his bluetooth headset and dipping out for a smoke break. But he definitely did his job, cleaned up, very nice and made sure everything was okay and clean.
So this time my girlfriend and I went we got the regular Hero burger and the blue cheese burger.
To be honest, it was actually pretty well made. The bread was lightly toasted the same way the fish burger buns are toasted (or steamed) at mcds. The meat was nice and juicy so there wasn't a real need for a drink although it was nice to have one.
The only downside was the fries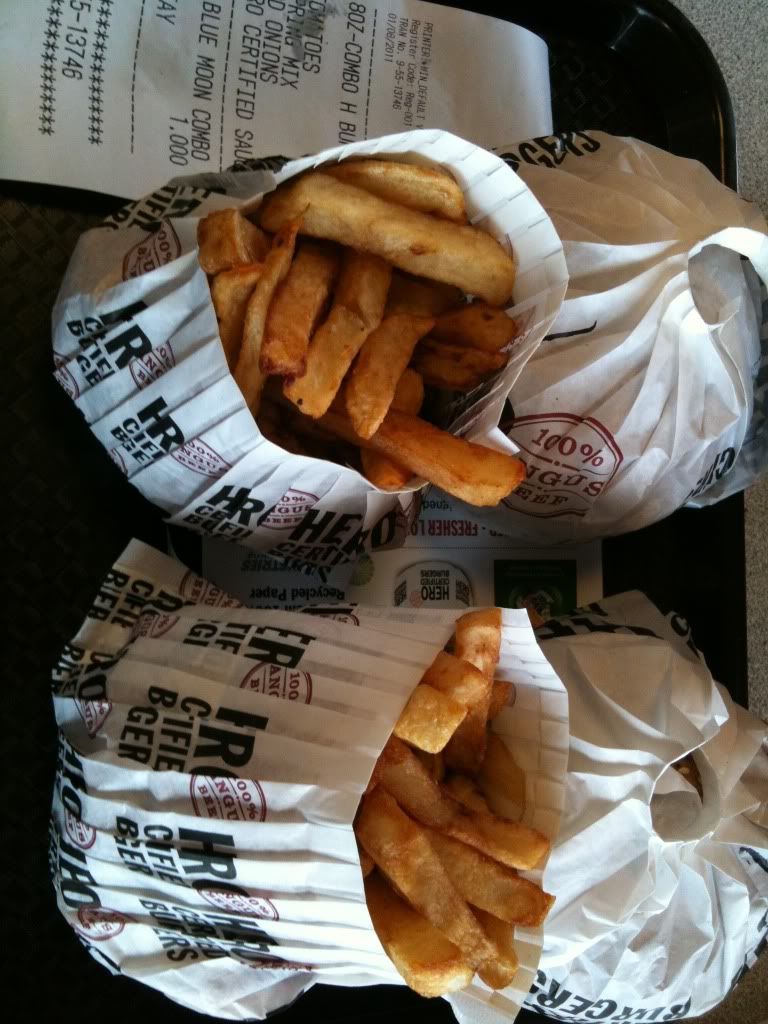 They were stale, soggy and it was like they were just steamed to death. I had to bathe each fry with ketchup and salt.
Overall I'm going to give this place a 6/10 I would go again but definitely only if it wasn't a hassle to get to.
Address & Contact info
1480 Major Mackenzie Drive East,
Richmond Hill Canada, ON
(905) 770-9909
/strong bulk